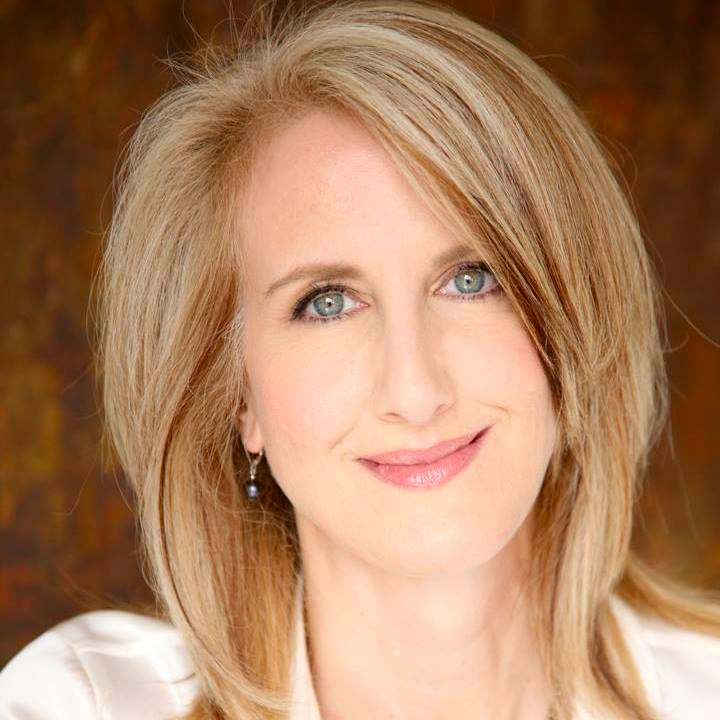 Welcome! I am Kelle, life long researcher and leading edge pioneer in development of self - paced consciousness training systems. On my blog, I share discoveries, tips and musings on the Inner Communication SystemTM and how to optimize it for best results.

You see, I've always known in my bones, that we are only tapping into a fraction of the potential within us. All problems arise from a lack of resources - or a perception of lack. Since form follows consciousness, we must identify, optimize and apply our INNER CONSCIOUSNESS RESOURCES first - then, by Law, we'll witness those positive shifts in our circumstances.

If you have a big goal, or a passionate dream you long to realize - and you recognize that you're blocked from moving forward - this is the place for you! At the bottom of this page you can sign up to receive my weekly blog posts (usually Thursdays) on consciousness and training the Inner Communication SystemTM to better support you!


What people are saying:
"I recommend Kelle as a lecturer and workshop leader for any organization that needs an outstanding keynote speaker."
—John Davis, President/Director, Coptic Fellowship International
"Lingering psychological barriers busted open, emotional baggage finally unpacked, and energy drains successfully plugged. Kelle's techniques, strategies, and free spirit will help you with all of that and more. You aren't even aware of all the things inhibiting your TRUE FREEDOM."
— Aisha Jones, Wardrobe Artist
"Kelle is one of those presenters we love to sponsor every year. Her work really helps transform people at the deepest level, and they are permanently changed for the better. "
—Cathy Kneeland, Owner, Circles of Wisdom Bookstore & More!
"Kelle helps me to work with my body and unconscious emotions and my Higher Self to receive the energetic support I need. Following the session, my subconscious mind starts to speak and I hear it loud and clear! Insights and new awareness bubble up; unease is replaced with calm certainty, and I feel like I can move forward."
—T.I., Blogger and Marketing Assistant
"Because of her inspiring speaking style, I could have listened to her for hours…".
—2006, Coptic Conference attendee.
"I had been working with an OT for 7 months, but the changes we made would not hold. After my session with Kelle, my OT was shocked to see our work had held strong and even gotten stronger between sessions!"
— Amanda Griffith, Speaker, Trainer & Marketing Coach
"I'm always surprised anew at how deep Kelle's one on one sessions are and what we uncover."
—Sudevi, Vedic Thai Yoga Massage Educator, Dir. of VC International Studies

Who is this gal?
Starting in my teens, I was baffled yet fascinated that scientists believed we only used 7-10% of our brains. At the same time, from my theological pursuits, many spiritual teachers claimed, "This and more ye shall do." That made me wonder what possibilities were available to a person who could tap into that unused 90% potential? This became my quest - to learn how to leverage my own inner resources and to share that wisdom with others, so they could realize the same.
During my undergraduate years, one of my part-time jobs was tutoring individuals with brain injuries, which refined my ability to organize, bridge and teach data, such that anyone could leverage their innate knowing to acquire new understanding, regardless of challenges or complexities.
During my early careers in Biotechnology and Medical Device Training, I developed a facility in process development - creating, testing and streamlining processes to purify biotech drugs to expedite production into clinical trials. In addition, I was often sought out by Public Relations departments, Sales Training teams and Engineering staff to translate and simplify technical information in ways which empowered the end-users and laymen. I later earned a Training Specialist Certificate at the University of Washington, studying under the top trainers of US West, Microsoft, Pacific Power and the Boeing 777 Project.
While working in higher administration at a state university, I observed the ways executives and leaders managed their energy, time and other resources - often in ways which were not sustainable for their health, well being or long term successful relationships. Recognizing there was an inner power these leaders were not utilizing, stimulated my commitment to coach individuals how to tap into those latent inner resources, to have strength without an edge, to hold boundaries without building walls, to reach ones goals without sacrificing happiness.
In 2000, I was a member the first graduating class of Holos University Graduate Seminary, to complete a Master's Degree (M.S. and M.Th.) in Energy Medicine and the Science of Intuition. The curriculum was established by Harvard-trained Dr. Normal Shealy (founder of the TENS unit, and the American Holistic Nursing Assn.), renowned medical intuitive and author, Dr. Caroline Myss, and other pioneers in the Holistic Medicine fields. My thesis examined the EEGs/brain wave frequencies of a famous spiritual healer and a patient during one of his treatment sessions. Studying these unique brain wave signatures revealed that consciousness was not dependent or limited to the brain, and that it is possible to train our own consciousness to access and leverage, AT WILL, resources beyond our normal awareness.
After being hounded by others who wanted to know what I was doing to get the results they saw me achieve, I opened my consciousness training practice in 2002, specializing in training, optimizing and leveraging the Inner Communication System TM (the conscious, subconscious and Super-conscious minds) to help people achieve their targeted levels of performance and specific results.

While there are many systems of thought, and a wide range of practices people resort to in order to break through their limits (some being outright dangerous!) - the teachings I embrace are the only ones I have personally tested and proven which create real, sustainable, restorative results. Furthermore, since we don't live in a vacuum, my teachings are also holistic, ethical, evolutionary and deeply ecological. For, the drive to realize your best potential is divinely driven - but to do so while respecting and honoring All of Life's similar drive to self realize, is rare.
Thanks for visiting, and I hope you'll enjoy what we offer here at Inner Communications, INC., to support your unique path!

Rules and stuff
This site is dedicated to those individuals who seek to know and realize their personal best. It is not intended to be a substitute for therapy or proper medical attention. Please consult your health professionals for these needs. 

Any product, book or service I ever would recommend comes only after thorough testing by myself to prove its merit and consistency with the values and purposes of my organization.
You don't need my permission to republish an excerpt from a blog posts (300 words or less). You're welcome to quote me without asking.
For interview requests or speaking inquiries, please contact me on my contact page.
For more legalese, read this: Inner Communications INC. Privacy Policy.

Stay in touch!
I hope my blog, courses and teachings inspire, encourage, and challenge you to push yourself beyond any self-imposed or societal - imposed limits to realizing your full potential. If you have a story to share, please send me a note. I'd love to hear from you. Your story could be the unique spark to ignite courage in the heart of another just like you!
Simply enter your name and email below and you'll receive weekly blog posts and other relevant information for participating here at the school. Rest assured your name and email will never be shared, sold, traded or abused, EVER.