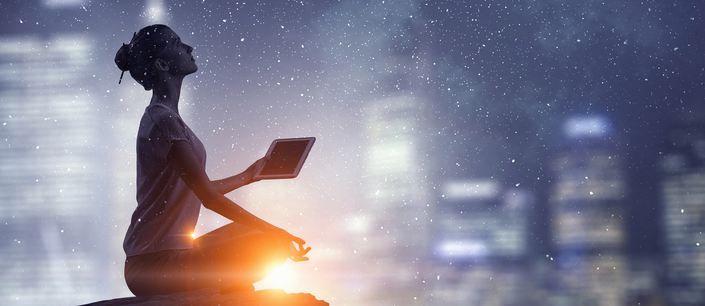 Tiferet Personal Connection - Spring 2019
Putting an end to unconscious self sacrifice to enjoy and receive more life!
Are you tired of settling with "less than" you know is possible?

Do you wish you had more support to fully be yourself?
Are you under appreciated for your contribution?
Do you stay up at night wondering HOW you could be true to yourself AND prosper?
Ready to put an end to being LAST?

It's time for the Tiferet Personal Tree of Life Connection, where we get to break free of all of the ways we sacrificed OUR purposes, OUR happiness, OUR support and OUR rightful paths. The Creator wants to restore you.
You ARE important.
You ARE needed.

What you have to share MATTERS.
The world NEEDS you and what you are here to BE, DO and HAVE.
You just need to receive more of your Tiferet so your Tree of Life can provide these things to you.
Dear Seeker,
We are in a unique period of human history, where we get to consciously evolve past what has been thought achievable. The reason for this is that our world needs help - it needs healing - and it needs YOU.

You're here for a purpose. Something within in you drew you here because this process can help restore or empower your Soul to support YOU in more powerful ways than you ever thought possible. Often we feel that calling within, but we don't feel supported in the world to bring that gift forward; or we manipulate it, or change it to "fit" into the world. Both methods bring about disappointment and less than satisfying results.

You were meant to express your purpose AND be fully supported in doing it so you thrive and the world benefits from your contribution as well as you thriving. For when one person is in that state of flow, blessings are amplified for everyone.
Having first felt my calling at 15, I spent decades trying to fit in and find that support. And it's only been through practicing these connections, that I have been able to receive the "in the bones," certainty-mindset I was seeking to step into my purpose. And this year, I can see how the Creator is going to free us from the ways the world has tricked us into sacrificing our purposes, our supply or our paths as they were originally gifted to us.
I look forward to having you join me in this newly formatted connection, which you'll find to be lighter, easier and more personal than others in the past.
Please read through the FAQs below as I cover a lot of questions you may already have. If you have additional questions, shoot me an email to
Staff@innercommunications.com and I'll be happy to respond to you!
Blessings,
Kelle
Participant Testimonial
"The connection process is very personal. Within the set curriculum of daily lessons and principles you will be guided to new levels of support and insight at your current learning and growth edge. The principles are taught and delivered in such a way that each student will be able to self guide themselves to the areas of their life that need the most help, finding unexpected answers and solutions that either were not there before, or were there all along but you just couldn't see them! And because its your own internal guidance, and not an outside source, your solutions and next steps come with ease and are efficiently accomplished.
"I've not only seen my relationships with family, clients, and friends improve, financial flow grow exponentially, and my career and interests develop in new and interesting ways- but more importantly, through the connections I have developed a strong sense of self confidence and independence that help me during the rest of the year to turn to an established internal system of support that absolutely guides me towards my best life. And while the Tree of Life connections have now become my favorite time of the year because I so look forward to how I will grow and learn, I also know that after each one I am all set to tackle my next big steps and that feeling is very exciting!"
- Andrea Eastin
Frequently Asked Questions
What is a connection?
A connection is a window in time, where the Creator is projecting energy-intelligence to humanity in order to help them awaken and receive His blessings. However, due to free will, you must 1 - consciously know what is being offered to you, and 2 - be willing to align your consciousness to the concepts that allow the transfer. Here at Inner Communications, we've been participating in connections since 2004, and actively guiding them since 2009. With all of that experience, we've distilled the simplest ways for a person to align his or her mindset to optimize the receiving.
What is energy-intelligence? How is that different than just energy?
There's a common misconception around the widely quoted Albert Einstein who said "Everything is energy." While yes, at the root of everything is energy, there are actually different types of energy. If everyone and everything operated similarly, you and I could sunbathe and grow larger. Or we could eat grass and thrive. We could consume rotting matter and heal. We know those things don't happen, and we would NOT thrive in those circumstances. Having a degree in Energy Medicine, there are many alternative therapies out there that claim to provide energy to a person. While they do supply some energy, it is temporary, because it is being introduced OUTSIDE of one's Tree of Life. It's like "a borrowed boost" which eventually must go back to its source.. So we may have to keep going back or resort to more therapies to get a similar rush. In contrast, energy-intelligence is the type of energy we receive through our inner Tree of Life. It brings both life force, healing AND wisdom, aka the "know-how" so your life feels more guided and purposeful. When we receive through our Tree of Life, we not only gain more permanent energy into our consciousness, body and lives, but we also get direct wisdom, so we gain insights into our lives, our goals and the human condition as a whole.
What is the overall reason for a connection?
Every year, humanity is being offered a particular energy-intelligence to support each person activating his or her inner Tree of Life. Your inner Tree of Life is how you are receiving life force, healing, and energy to attract blessings into your life. Having this spiritual "antenna" strengthened, allows you to receive more spiritual support, strength and healing in your life.
What is the particular energy-intelligence we have the opportunity to receive this year?
Starting last October, we've been receiving the energy-intelligence of Tiferet. This supports our unique Soul identity, and us being brought into the right community that respects, and appreciates us for our true, innermost identity. Everyone can relate to having had or having now, imposter syndrome - the sense that one is not being true to him or herself, and is acting or fulfilling a role that society "accepts" or wants us to fulfill. This can be not only depressing for an individual, but slowly stops the flow of blessings to that individual, due to the identity split. Tiferet energy-intelligence "rebirths" our true essence, amplifying our self appreciation, and strengthens our self trust and belief in our path.
How many connections are there?
There are 3 big connections each year, with each providing aspects of the yearly energy-intelligence. So large amounts of Tiferet energy will be distributed through 3 connections, and then will not be distributed in large amounts for 7 years. Next fall, humanity will receive another type of energy -intelligence for a year, and then after those 3 connections are completed, it will not be available for another 7 years, and so on.
Why do you call this a "personal" connection?
The other 2 connections are Soul level connections, and therefore they are more impersonal in the fact that the Creator is helping all Souls break free of limits upon them due to the negativity affecting humanity as a collective. In the spring, we are offered a "personal" connection where we get to be set free from bad decisions or unconscious decisions we made in our past that are limiting us, and causing us to suffer. This connection is much longer to allow your Higher Self/Soul an opportunity to work with you every day for 2.5 months, so you can apply your free will to choose something better for yourself.
What is the focus of a personal Tiferet connection?
The way we reject the support of Tiferet energy-intelligence is through self sacrifice. The Creator does not want anyone to sacrifice him or herself. It goes against the primary principle of More Life to All, Less to None. But given we live in an imperfect, sometimes scary and uncertain world, we can get schnookered into perceiving ourselves as "less than" and we give away our rights, our life force, our supply, our boundaries, our bodies, our happiness and our purposes. (That's a lot of sacrifice!) Now, I am not saying we need to be selfish - that too goes against the primary principle of Life. What we want to do through this connection is to reclaim our internal power to RE-attract all that was intended for us to have to support our lives and purposes.
When does this personal connection begin?
We start with a "light" connection beginning April 6th. For 12 days we'll be setting new intentions for the next 12 months so our Tiferet energy is distributed to support us for the entire coming year. Then we move to the next phase of the connection which happens April 19 - April 21. During this phase, the Creator takes from us the energies of sacrifice, to STOP the attractions which have overwhelmed us and victimized us, due to our past unconscious or uninformed choices. This is a huge act of mercy, and many have commented that they'll never miss this opportunity again! From April 21 - June 10, we do a small, 20 minute max, daily connection where we focus upon a particular mindset principle. Doing this allows our Souls to heal and repair our inner Tree of Life to be made whole, so it can HOLD the energy-intelligence of Tiferet. Having this INSIDE of our energy fields, changes our attractions toward MORE life, so we don't have to force our will to "make life happen" for us. And the best part is you'll learn so much about yourself, the illusions you fell for, and the amazing freedom you'll have to look forward to after the connection.
I've done a connection in the past, isn't doing it once enough?
Doing a connection is a great investment into yourself! However, each year the overall quality or uniqueness of the energy-intelligence varies. For instance, this year, the energy-intelligence is the quality of Tiferet, which is about you being centered, empowered and support to be the full YOU, and be recognized for the REAL YOU. Not every connection focuses on that. And having the opportunity to work with that energy-intelligence now, will change your attraction patterns so you will be SEEN by the right people who are seeking you and who value you and what you do in the world. It's true that every time you do a connection, your Tree of Life gets more powerful, but because of the vastness and complexity of your inner Tree of Life, the Creator only distributes a portion of it each year to not overwhelm us.
Do I have to hold particular religious beliefs to participate?
The core belief which empowers the entire connection process is that you believe in One Creator, who created you, and wants to support you to thrive. The other principles we'll be working with to align our mindset in order to receive the daily "allotments" during the connection, can be traced back to ancient mystical Judaism, but aren't necessarily "Jewish" per se. The principles are common sense once you get familiar with them. Many of them have been taught incorrectly, generating dogma which has blinded humanity to the Truth for millennia. The core essence of the principles, and their purpose is to only HELP you be the BEST you, AND be supported more directly by the Creator. Period.
Can I split the tuition with another?
No. One tuition is for one participant only. This is actually based on a very powerful spiritual principle, entitled Bread of Shame. You see, your subconscious mind and Higher Self know that for you to receive through your Tree of Life, you need to put forth energy and effort to create a flow state. If you split the energy (e.g cost) of the course, you'll only receive a fraction of what you could receive. Essentially, to split the fee is to want the entire receiving, but getting it "cheaper." When you energetically hold the consciousness of getting a bargain, you're emanating the consciousness of taking unfair advantage of me as the guide and the opportunity. The principles we work with in this course, cannot be gotten in any way but complete honestly and integrity. So, in the end you only cheat yourself. Don't do that. Say a prayer to your Higher Self for the tuition, and you'll be surprised how the supply will show up!
How much time does it take?
I recommend carving out 20-30 minutes each day to focus on the principle of the day, and the specific teaching I'll provide. This will be in written format this year, instead of audio. We will have a 2-3 Zoom video conferences over the 2.5 months,, which may last up to an hour each. The audio will be recorded for later playback if you cannot make it live. These will be when I will cover broad topics and answer questions for the participants.
When will the materials be ready and how do I get them?
When you register you'll be taken to your own personal online course "dashboard" where the materials will be posted throughout the duration of the course. Because this is an online course, not all of the materials will be uploaded together. This allows your dashboard to load on your computer, smart phone or device, more quickly. The first materials will be available by April 3, 2019. You'll receive email notices of when new materials are uploaded. At those times you'll want to log out and log back into your dashboard to refresh the materials. Keeping a limited amount helps us to focus on exactly the principles we are working with at that time. As we move through the course, you may receive emails here and there will additional tips or notices, as needed.
This course is not open for enrollment.
Class Curriculum
General Overview, Instructions, and Webinar Information
Available in days
days after you enroll
Phase 3: April 20 - June 8: Receiving and rebuilding your new Tree of Life.
Available in days
days after you enroll
June 9 - June 10: The Completion of the Connection and additional Blessings
Available in days
days after you enroll
Your Instructor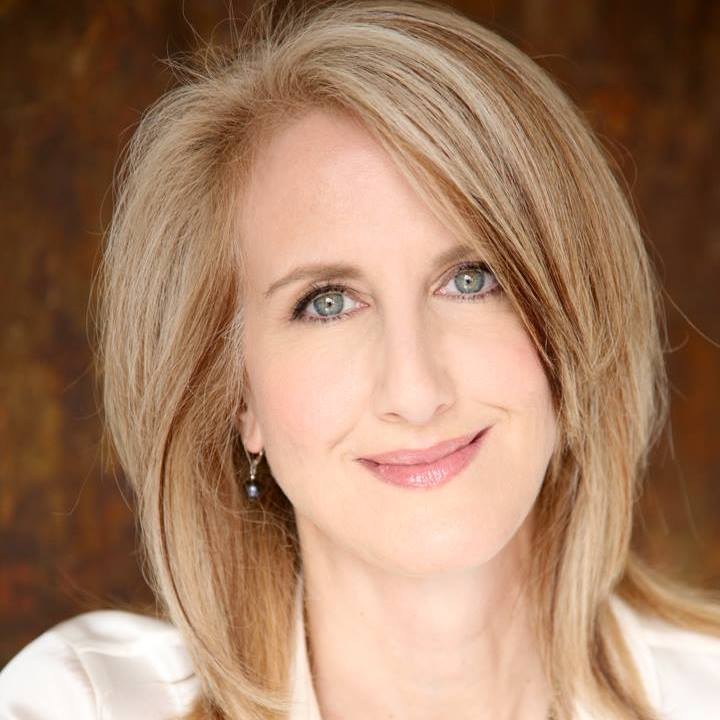 Kelle Eli Phillips has spent over 35 years researching the fastest and most transformative methods to train and transform the consciousness field for optimal performance. Raised and educated as a scientist, with degrees in Biochemistry, Anatomy and Energy Medicine, she brings an analytical and "proving" eye to her work in the energetic, causal, and spiritual fields. Through her research, she has unlocked and developed tools that not only help her students experience transformations but do so in way that works with their unique energy system for lasting, positive results.
Comments from Past Participants
The Tree of Life Connections keep me in touch with my Higher Self and learning how to listen to it.
From the Tree of Life Connection, I gained a new appreciation for the people in my life.
The major "aha" I got was how we can be in time-space, yet operate outside of time-space by allowing the Higher Self to embody within us.
It's a chance for me to formally examine my life and make better decisions moving forward.
I enjoy witnessing the changes that occur within me and around me after a Connection.
This course is not open for enrollment.